Herbal Medicine
Our herbal practitioner at Aches Away! Suzanne Chappell attended The School of Phytotherapy in England for 3 1/2 years full time qualifying with a Diploma in Phytotherapy. 
For bookings use this book now button to go to our online booking system

or Phone +64 9 4385385 or text 0274346635
or email suzanne@achesaway.co.nz  (emails checked in evenings only)
Thanks, look forward to meeting you!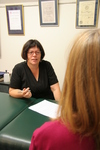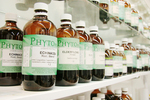 Please note:  Suzanne is helping people with Fibromyalgia, Migraines, Chronic Fatigue, Dizziness and Vertigo with another modality.  Please see menu bar Fibromyalgia and Migraines it will take you to Personal Tuning website that explains how.  It will be much more effective than herbal medicine for these problems.    Suzanne is no longer doing Herbal Medicine Only Consultations.  You are welcome to ring Suzanne 09 4385385 to discuss who might be best to help.
Did you know that alot of pharmaceutical drugs are made from specific active constituents of herbs?  Herbal Medicine was used in the days before pharmaceutical drugs came along and are still being used by people in many countries of the world.  I think both have their place and am grateful we have access to either depending on the problem we are dealing with.  Herbal Medicine has become more scientific in recent years, with studies published and active consituents being recognised for different actions the herb will produce in a patient.  
A usual consultation with a herbalist lasts around 45 minutes where we go over what symptoms you have now and what problems, accidents etc you have had in the past.  After taking a full case history, we decide which herbs suit you best and blend them together for you.
At Aches Away! because I offer BodyTalk, I suggest a BodyTalk session as part of your consultation and if herbs come up as something that is needed for you in the BodyTalk, then I will dispense herbs.   
Authorities do not allow us to make any claims with what herbs can help or do as they haven't been put through the expensive specific testing that drug companies do. 
People have used Herbal Medicine when they have had the following:
chronic (long term) problems such as arthirits, chronic fatigue, ADHD, eczema, other skin problems, asthma, allergies, womens problems eg period pain, menopause, clotting, mens problems, eg erectile dysfunction, prostate enlargement, pain management, anxiety, insomnia (can't sleep) and many other problems.
Qualifications:
Suzanne's travelled to England and spent around NZ$30,000 just in fees in the late 1980's to become a qualified Herbalist.  It was a 3 1/2 year full time course and consisted of the following:
Anatomy 2 years, including Neuroanatomy, Physiology 2 years, Pathology 2 years, Biochemistry 2 years, Herbal Medicine 2 years, Clinical Diagnosis 2 years, Differential Diagnosis 1 year, Nutrition 1/2 year, Botany 1 year, Microbiology 1 year, Pharmacy (herbal) 1/2 year, Pharmacognosy 1/2 year.
There were exams every year that had to be passed and a final Clinical Exam and thesis to gain a Diploma in Phytotherapy.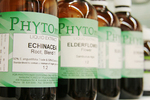 Herbs are best taken in liquid form as they can be mixed specifically for your health problems.  If you do not want liquid herbs, pills can be chosen, which usually do cost more and the herbs in them are not mixed specifically for you, but may work just as well.  Liquid herbs are around $20 for 100mls.  Nice tasting herbs are often added to make it easier to take.   I find with most of the herbs, they taste fine and I tend to add only a little water and swallow in one go, then have a bit more water to follow.  Some people use juice instead of water which can work well too.
Herbal medicine is usually only mentioned in a session with Suzanne if you have specifically asked for a Herbal Medicine Consultation, or if it comes up as a priority in your BodyTalk session and then it is an option where you can choose to have them or not to, it's entirely up to you. 
The price is $65 for 45 minutes.

Your Privacy
Your case notes will be locked in a secure cabinet and will not be shown to anyone else.  Your details will not be discussed with anyone else, your information is kept totally private.