Pain Neutralization Technique (PNT)

Aches Away! is now ONLINE with PNT (Pain Neutralization).
While NZ is using the traffic light system with Covid in the Community, Suzanne will re open the physical treatment clinic when the traffic light is Green. In the meantime, she is treating clients online using PNT (Pain Neutralization) which is the release technique she has used on you since 2011. She can even help back problems by using muscles on the front of the body to release back problems.

40mins (usually $67.00) now $47 to launch the online sessions.

After reading about PNT (below the photos), use the book now button above if you would like to book online or phone
094385385 or text 0274346635.
Open:
Monday to Friday. Some 5.30pm appointments available.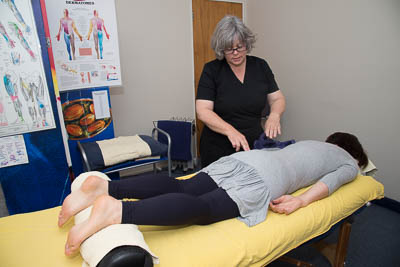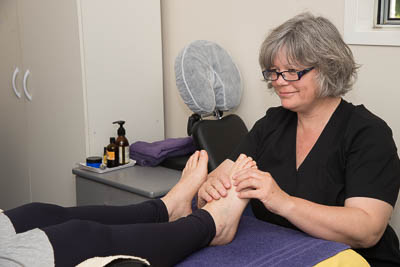 We have had stunning successes using Pain Neutralization Technique with clients after years of lower back pain, years of knee pain, neck and shoulder pain, headaches, elbow, wrist pain and ankle pain, chronic breathing difficulties, joint pain.
This is how we help you online:

We will help you with your aches and pains using Pain Neutralization (PNT) from Colorado.
I check your range of motion, (how far you can bend or turn your head without it hurting)
Then I show and direct you where to push gently to find tender spots
Then I show you on me, where to put your hand to release that tender spot.
Then we check the original spot to see if it is still tender, if it is not, that means we have the right release for that first spot.
So we are not pushing directly into your complaint/symptomatic pain to fix it. This means the treatment is does not hurt. We are using nerve reflex to release the muscles and soft tissues. They stop pulling on the bone, so the bone can sit where it is supposed to again.
Releasing a few of these points/spots can help to eliminate your pain symptoms like sore back (we can release on the front to help the back), headaches, joints, neck pain, shoulder pains, etc, even chronic breathing problems.
It's easy to follow when I show you, online.
We can do zoom, Facebook chat or other face to face internet program you want to use.
It is so simple yet for many has worked so effectively. It has improved or eliminated pain in most people I have treated so far. We look for sore points, apply the non painful release techniques which eliminate the sore point pain and in doing so, this almost always helps your symptomatic pain.
Pain Neutralization Technique was invented by Dr Stephen Kaufman from USA who is a Chiropractor, Physiotherapist and Acupuncturist. He is now using PNT as his primary form of treatment and teaches others around the world, as he finds it helps relieve pain in his clients better than anything he has used before.

This is done through clothing without oil or massage.

When we find tender/sore points within muscles and tendons and turn them off (not by pushing hard into them but using the nervous system to switch them off), you can feel muscles relax and stop pulling, discomfort seems to disappear and range of movement increases. It is based on neurological reflex theories. You do not need to take any clothing off as oil is not needed. There is no manipulation or deep tissue work and it is not like any other trigger point therapy you may have had in the past. Even with problems that have been diagnosed as something where you have to live with the pain - we are finding that a lot of the pain comes from the soft tissues around the joint and we have been able to reduce or eliminate the pain with Pain Neutralization Technique in a lot of cases. PNT is also referred to as Kaufman Technique - PNT is well worth giving it a try as it could help your pain.
Testimonial:
I unreservedly recommend anyone who is in pain to give Suzanne a go. I had hurt my back from incorrect heavy lifting and was in sgnificant pain. Prior to seeing Susanne, I had had six physiotherapy treatments over a 3 week period and was frustrated and getting down because the pain in my back and leg was not lessening. After a treatment with Susanne, in fact the next day, i was completely pain-free and I am still pain-free. I am absolutely grateful. M.B.

Testimonial:
Hi Suzanne, many thanks for your expertise and healing hands.
My physio had done her best. My family doctor wasn't interested.
You have made a difference. That means a lot.
My very best, thank you.
Dr Neil
If you know anyone that is living with pain - even if it has been with them for years, please let them know about this so they can give it a try - or you could buy them a voucher for their first session. Click on Gift Vouchers in the menu.

First session 40 minutes includes consultation and PNT usually $65.00 Special intro price for a limited time: $45
Follow up sessions 20 minutes PNT $45.00
(Prices could change at a later date - please check when booking)