Massage Therapy
.

or phone 094385385 or text 0274346635
Aches Away! is a leading Remedial Clinic in Whangarei since 1999.  We used to provide Swedish Massage Therapy, Muscle Release Massage Therapy and Contact Care/Flinchlock.  During the Covid outbreak we are doing ONLINE sessions of Pain Neutralization Technique (PNT) instead.  Yes! we can help your aches and pains via an online session.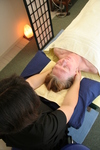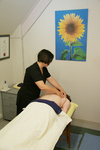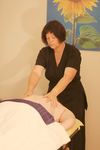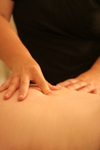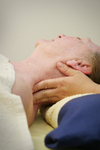 While NZ is using the traffic light system with Covid in the Community, Suzanne will re open the physical treatment clinic when the traffic light is Green, where she will continue using Massage Therapy. In the meantime, she is treating clients online using PNT (Pain Neutralization) which is the release technique she has used on you since 2011. She can even help back problems by using muscles on the front of the body to release back problems.
We are now doing ONLINE sessions only using PNT (not Massage Therapy):
We will use Pain Neuralization from Colorado which, in my opinion, releases aches and pains and softens tight muscles more effectively and usually lasts longer.
See PNT page to find out how we do PNT online
Hours: Monday to Friday, some 5.30pm appointments available.

The testimonials below are from people that had PNT during a massage session.
Testimonial
I unreservedly recommend anyone who is in pain to give Suzanne a go. I had hurt my back from incorrect heavy lifting and was in significant pain. Prior to seeing Susanne, I had had six physiotherapy treatments over a 3 week period and was frustrated and getting down because the pain in my back was not lessening. After a treatment with Susanne, in fact the next day, i was completely pain-free and I am still pain-free. I am absolutely grateful. M.B.

Testimonial from PH
PH is a semi retired dairy farmer from Waipu and has been having massage therapy every 2nd week since 2003. The reason PH started having massage is that one of his legs is longer than the other which causes imbalance and tightening of his muscles throughout his body. He used to get alot of pain until having regular preventative massages.

PH's comments:
suzannes massages give relief from tired stiff muscles meaning one feels much more supple & relaxed I find about every 2 weeks suits me best it makes me able to do the daily tasks of life without feeling stiff & sore. PH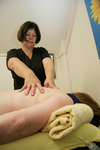 Pain Neutralization Technique & Massage in the same session
When it comes to aches and pains I find PNT (Pain Neutralization Technique) is the best way to sort these out without the need to dig away at painful areas. PNT is usually how tight areas are released in a Remedial Massage Therapy session. It is usually more effective than anything else I know sort out aches and pains. For more information on Pain Neutralization Technique click here.